How did BISON come about, where does the project stand today, and what could the future look like? We talked about these, as well as other questions from the world of blockchain and cryptocurrencies, with Dr. Ulli Spankowski, the brains behind the BISON app.
Dr. Ulli Spankowski is the managing director of Sowa Labs GmbH, which developed BISON. Ulli grew up in Ulm, where he began studying economics and business administration. Other stages of his studies were in Valencia and Stuttgart Hohenheim. There, he received his doctorate in Banking and Finance in 2014. His later pursuit of an EU research project on Artificial Intelligence with a Slovenian partner resulted in the Fintech start-up Sowa Labs in 2013. Among other things, it dealt with the question of how to mechanically evaluate user opinions in social media in order to identify relevant market sentiments. This work resulted in close contact with the Stuttgart Stock Exchange, which Sowa Labs took over at the end of 2017. Then, the development of BISON began.
BISON Blog: Your first contact with Bitcoin & Co: When was that and how did it happen?
Ulli Spankowski: My co-founder at Sowa Labs is from Slovenia. We got to know each other through an EU project. Early on, cryptocurrencies were a much bigger issue in Slovenia than in Germany. This is partly due to the fact that Bitstamp, one of the largest European crypto exchanges, has been based in Slovenia since 2011. At the time, we were researching the extent to which automated analyses of opinions expressed in social networks could be useful for detecting future price movements, like for stocks. My partner then had the idea of also applying this method to cryptocurrencies. This made sense, considering it was still a very limited field of investigation in 2014. So we started collecting any available data on the crypto market. We're still doing this today, by the way, and have probably built up one of the largest data treasures for the analysis of cryptocurrencies in social networks in Europe. BISON users also benefit from this: The crypto-radar integrated in the BISON app resulted from this work.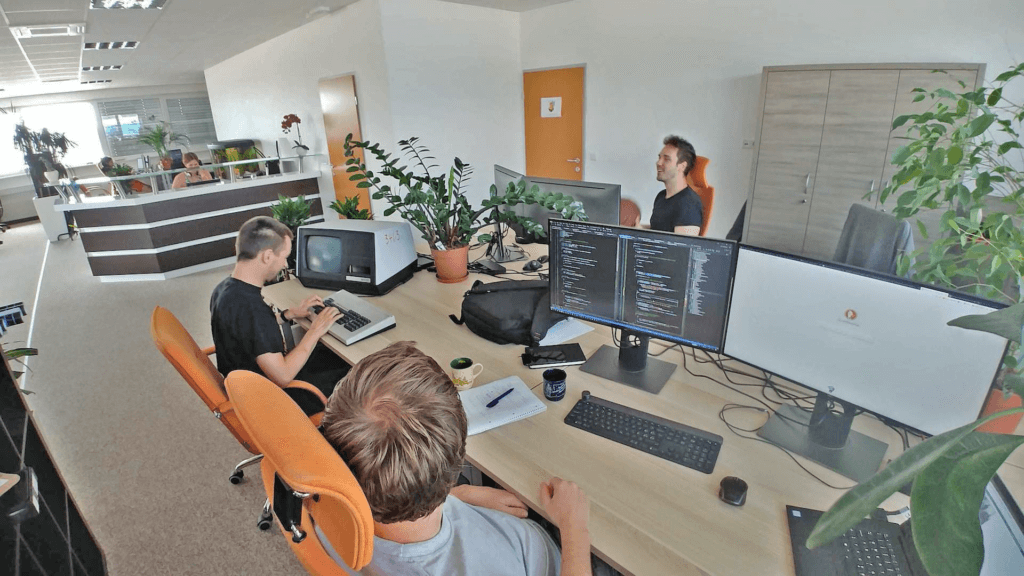 At the end of 2017 Sowa Labs was taken over by the Stuttgart Stock Exchange, and in January 2019 the BISON App was launched. What happened in the months in between? Did it feel more like a sprint or more like a marathon?
In 2017, we had many discussions with the Stuttgart Stock Exchange about, among other things, the future of trading in shares, certificates, or ETFs. That is the core business of the Stuttgart Stock Exchange, which provides very high-quality offers. We agreed that this market will experience a profound change in the coming years. The keyword here is digitalization. Let me make this clear: you don't have to explain how electronic securities trading works to the Stuttgart Stock Exchange. It's been the standard for many years and the IT systems for it are very powerful. It's more a question of the possibilities offered by blockchain technology. All cryptocurrencies are based on this in one way or another, at the very least Bitcoin is. Thanks to the blockchain, however, we were, and are, very sure that there will be other applications. I am referring to tokenization, i.e. the digital representation of values that were previously difficult to represent and trade. Digital tokens would make it possible to trade them in small units. A vivid, but rather unrealistic scenario, is that of the digital division of a work of art. Up until now, it hadn't been conceivable to sell this in parts. The owner of a Picasso could now issue 1000 tokens with an appropriately deposited contract and sell them. Sure, many questions arise from this and the future plays into it, but the tokenization of diverse assets will come.

So was the BISON app the first step in addressing this topic in a concrete way?
It's like this: Blockchain is complicated, Bitcoin is complicated, crypto trading platforms are complicated. Many things are ultimately unsuitable for the mass market, and rather a form of play for nerds. This is not meant disparagingly –– something big has come out of it. But with BISON, we want to make it as easy as possible for users to participate in the crypto market. All the complicated aspects, like the technology or legal issues, we hide behind the BISON app's simple user interfaces. The setup is there and you can rely on it, but you can't see it. You don't have to understand every last detail to trade cryptocurrencies. We always try to make everything as simple as possible and orient ourselves as closely as possible to the wishes and needs of our users.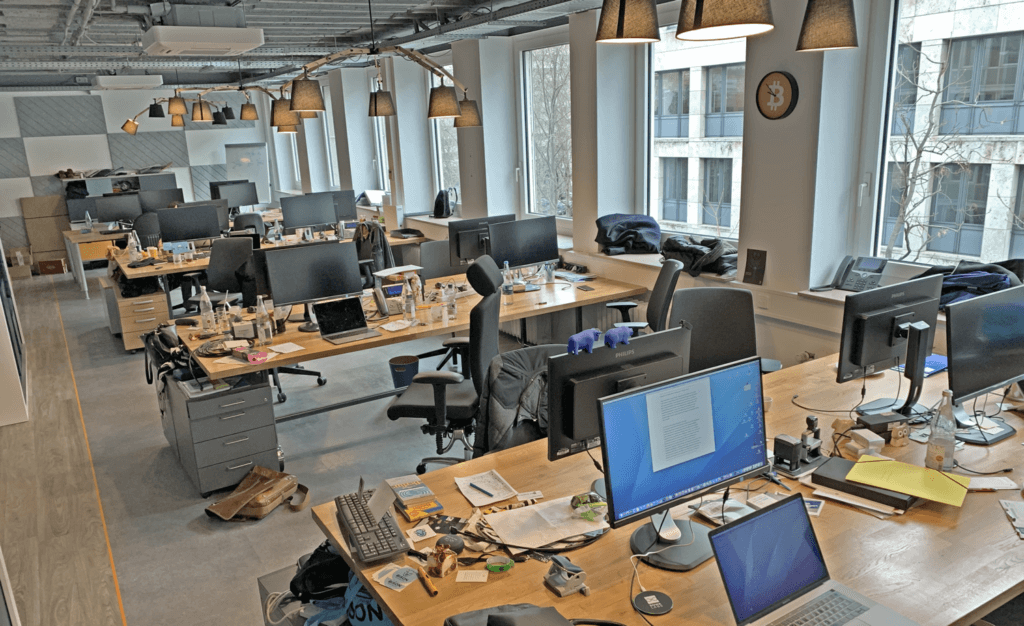 To get back to this: Such software projects don't happen without any pitfalls – sprint or marathon?
It was, without a doubt, both. As I said, at the end of 2017 we came to an agreement with the Stuttgart Stock Exchange to implement BISON. With the employees at Sowa Labs, we had a powerful team at our disposal, and that's why we started immediately. By the beginning of April, we had already completed the design and technical concept. Theoretically, it would have been possible to implement this by autumn. That was the sprint part. The marathon part involved the contracts and legal issues. We had, in part, broken new ground, and everything needed to be set up thoroughly. That took a bit longer. That's why we could only start in January 2019. So our users can rest assured that, at BISON, everything's in good order.

Speaking of order: What do you think of the attempts made by legislators in Germany, or even the EU, to subject the crypto market to rules? Are the regulations sensible?
The regulations that the countries have issued to govern the crypto market are absolutely good and fair. Trust in Bitcoin & Co. can only be established in the mass market with reliable legal guidelines. I think little of the critical views that are repeatedly expressed in parts of the crypto community. BISON can only benefit from the fact that clear rules apply in the crypto market. It must also be noted that these rules were issued essentially to protect users and their financial investments. And the fact that nations are trying to get a handle on the issue of money laundering can only benefit us all.
Now BISON is currently an app with which you can buy and sell four cryptocurrencies against the Euro. Interested citizens, falling under 72 nationality, can download the app if they have their main residence in the European Economic Area or Switzerland. What's next? What is your vision of BISON?

Let's say this: BISON is currently available in version 1.4.3. So we are still a long way from where we want to go. In any case, we're thinking beyond cryptocurrencies –– you can say that much. Blockchain technology is still in its infancy. It's conceivable that, at some point in the future, it will be possible to trade in much more than just cryptocurrencies. But there will certainly be at least one aspect that stays constant: BISON will always be simple.
Will you be able to pay in the supermarket with the BISON app some day?
You should never say never, but I'm a bit sceptical about the prospect of cryptocurrencies as an everyday means of payment. A certain level of value stability would be indispensable for this, but at the moment this doesn't exist. This is likely to remain the case for the foreseeable future. Nobody will be paid with a currency that is worth 10 or 20% less an hour later. Similarly, no one will pay with a currency that may be worth 10 or 20% more tomorrow. This is nothing new: Nobody goes to the bakery with a piece of gold to buy a pretzel.
In September 2019, the Stuttgart Stock Exchange Group opened a second crypto trading center in the form of the Stuttgart Digital Exchange (BSDEX). How do the two differ from each other?
First of all, we should note that BISON is not a crypto trading platform. BISON is a broker, an intermediary that offers its customers a trading opportunity and also holds their cryptocurrencies in trust. The users' trading partner is always the financial service provider EUWAX AG, a subsidiary of the Stuttgart Stock Exchange. BISON makes the crypto world simple, in trading and with information on the market.
The BSDEX, on the other hand, is aimed primarily at experienced and accomplished investors. This also includes traders who are active on a daily basis and would like to profit from smaller price fluctuations. The trading platform offers them a transparent environment and the necessary tools for them to concentrate fully on their investment strategies. On the one hand, there are chart analysis tools, and on the other, more complex order types, such as stop orders. BSDEX has an open order book and multilateral trading, where investors' orders are executed directly against each other.
BISON and the BSDEX are thus two offerings for different investor needs. The two can be even more closely interlinked, for example via a single login or a single joint custody account. But there is still a lot of work ahead of us.
Speaking of work: Is there an incident from the last few months that has amused you the most?
We at BISON always have a lot of fun. However, what takes the cake is when a user stood in front of our door one day to get verified for the app. We were surprised.
Photo above: Dr. Ulli Spankowski in May 2020, corona style 😉