Buying and selling
Bitcoin & Co.
Simple, smart and reliable with BISON.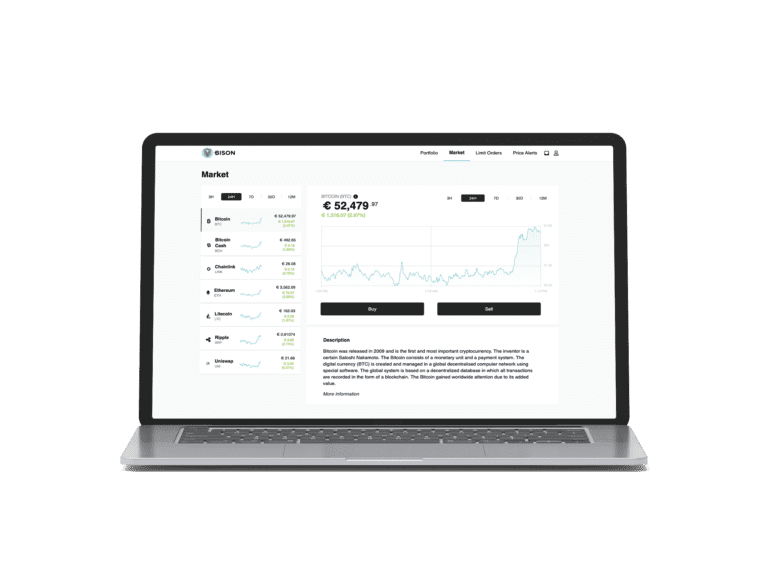 Your smart connection to the crypto world
BISON's Sentiment analyses real-time data and provides a market sentiment of the most discussed cryptocurrencies. Instantly see what's hot and what's not, without having to read thousands of tweets or search through online news.
Start without any costs or risks in our demo mode.
Do you want to try BISON out before buying and selling Bitcoin & Co. with real money? This can be done through demo mode – with paper money and without verification. Once you're satisfied, let's get down to business with real money mode.


Strong and reliable partners for custody, liquidity and banking