Buying and selling Bitcoin & Co. with BISON
Simple, smart, reliable, and loaded with all kinds of handy features: BISON makes investing in and trading cryptocurrencies – such as Bitcoin and the like – incredibly easy, all while also providing you with the utmost security to protect your investments.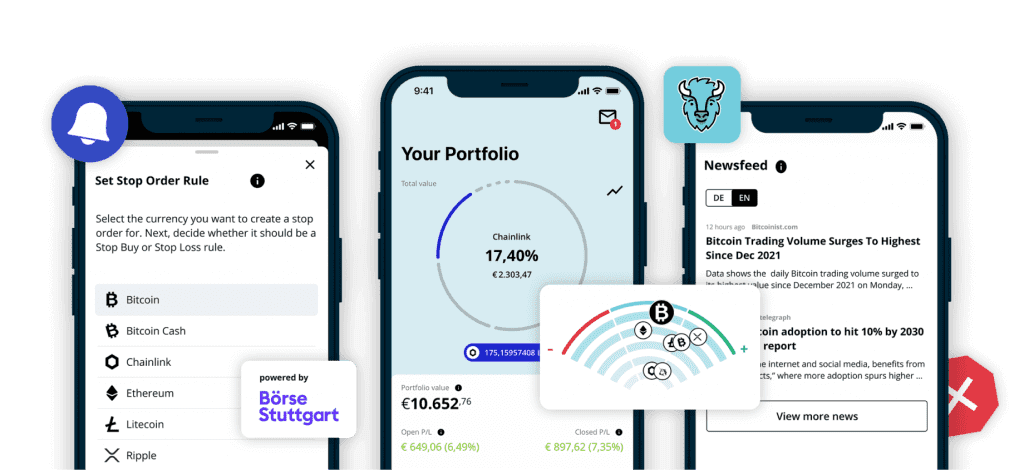 BISON Sentiment: Through artificial intelligence, this tool provides you with an overview of the crypto community's current market sentiment. At a mere glance, you're able to see what's hot and what's not – without having to read endless tweets or scroll through news.
The crypto market operates around the clock, making it easy to miss out on a good investment opportunity. But not with BISON's price alert! This feature notifies you as soon as the price you've been waiting for is hit. Whether you act on it or not is up to you. Create as many price alerts as you'd like and get notified as often as you'd like.
Technical indicators help you analyze historical price movements and gain a better understanding of a given coin's price development. With BISON, you can use the SMA (simple moving average) or the RSI (relative strength index) for a more in-depth analysis. To get a better visualization, we recommend using BISON Web!
Thanks to our newsfeed, you'll always stay on top of what's going on in the crypto market. We filter information down to the most important news for you and post it right to your account. You'll find relevant news from German-speaking or international media under each coin.
Wherever profits are made, the tax office is bound to be lingering close by. Lucky for you, our convenient info report provides an overview of your buys and sells along with how much you'll owe in taxes. So you'll always have all the information you need for your tax return right at your fingertips.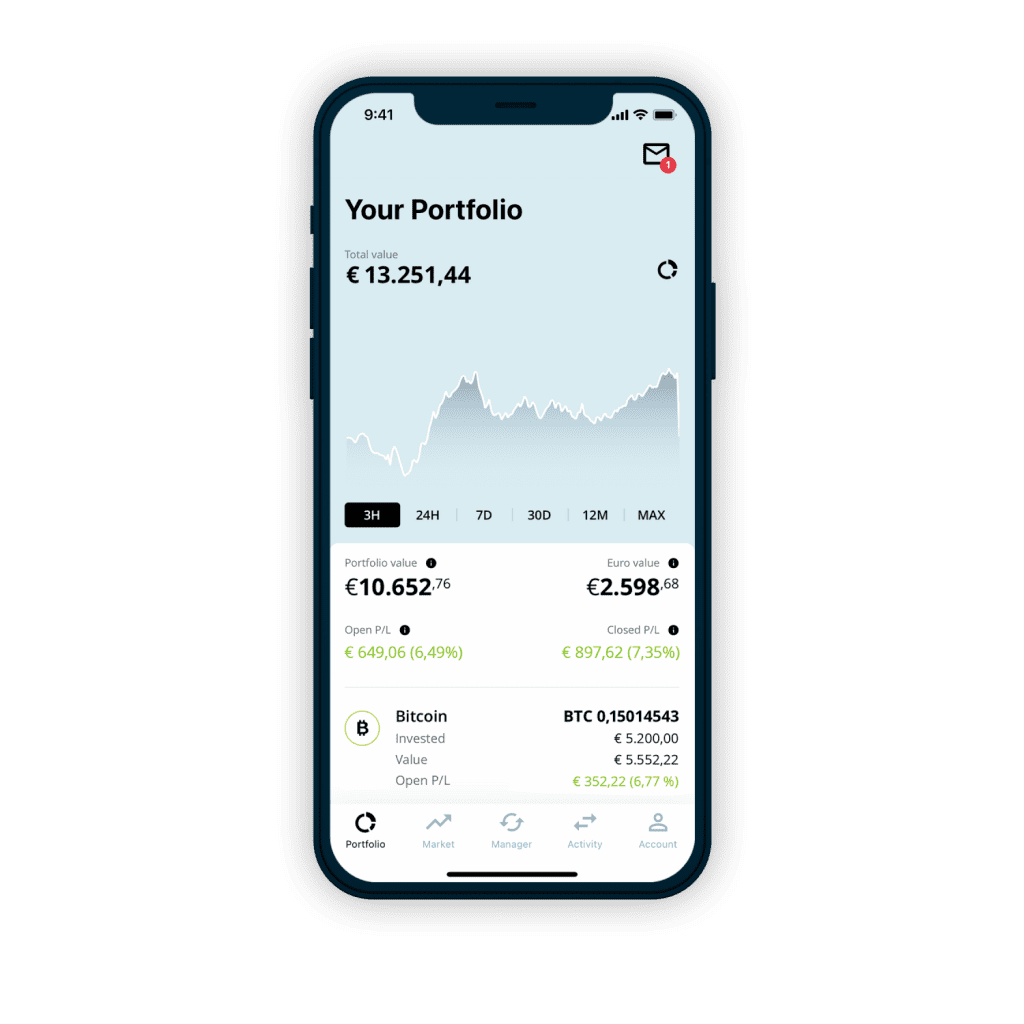 Discover the benefits of BISON
Do you want to try BISON out before buying and selling Bitcoin & Co. with real money? This can be done through demo mode – with paper money and without verification. Once you're satisfied, let's get down to business with real money mode.