The BISON Sentiment is a graphic illustration of market sentiments using the cryptocurrencies Bitcoin, Ethereum, Litecoin, Ripple (XRP), and Bitcoin Cash, all of which are available on BISON. The graphic displays an ongoing analysis of several thousands of Twitter posts, daily. But how does the system actually work and how can BISON's Sentiment be interpreted? To find out, just continue reading this blog.

Better Information Leads to Better Decisions
Decisions on purchasing or selling a particular cryptocurrency are made on the basis of information. This could take the simple form of a tip from an experienced friend, or perhaps, more complex, information on the technical foundation of a cryptocurrency, from which certain application scenarios can be derived that are believed to hold great potential. Further information could be the general market sentiment. Whether it's optimism or pessimism that regards the future development of prices – market sentiments are there, even if they are influenced by very different factors. These factors can be events that carry consequences for the overall economic environment, such as natural disasters or political crises. Perhaps the framework change because important markets have to deal with new regulations, or large investors have announced a corresponding commitment, etc. With cryptocurrencies, it is not easy to detect such external factors; again and again, sudden price movements occur that cannot, initially, be traced back to a specific cause. However, because everything seems somewhat arbitrary, it is all the more interesting to find out more about the current sentiment on Twitter. What are market participants thinking? Finding that out on your own is almost impossible because of the immense amount of expression that is shared. 5,000 to 30,000 tweets are analyzed by BISON's Sentiment every day. This is why the Sentiment was developed: Machine analysis enables findings that a single person could never retrieve. And better information leads to better decisions. The Sentiment certainly does not represent a buy or sell recommendation – it serves only to inform users.
How Does BISON's Sentiment Work?
First of all, it should be noted that the Sentiment's results are based on messages posted by Twitter users, commonly referred to as tweets. Tweets are a maximum of 280 characters long. The limited number of characters is interesting because it requires users to get to their point quickly and concisely. This increases the likelihood of picking up clear opinions. BISON's Sentiment reads and processes these public tweets. However, human languages are a complex means of communication, and IT applications sometimes find it difficult to assess the content of such messages, even if they have extensive libraries of terms whose connotation has been defined. The following shows an example of what IT systems face when they are supposed to evaluate human statements:
Based on textual analysis, tweets are divided into three categories: positive sentiment, negative sentiment, neutral statement. The "sentiment" is calculated from these evaluations, based solely on the number of corresponding tweets. The sentiment can have a value between 0 and +1, where the value equals 0 if there are no positive tweets. The best sentiment (value equaling +1) is when not a single negative tweet has been detected.
In addition to the sentiment, BISON's Sentiment also displays what's known as "buzz". This presents whether Twitter contains many posts about the cryptocurrency in focus, or rather few statements. Is an increase in posts a result of market developments? That would correspond to observations from the past, such as when Bitcoin prices rose sharply in 2016/2017 – the entire world was talking about it. However, this also happens when prices make a particularly sharp drop. The quantity alone doesn't say much about the direction of the price trend, but rather something about the intensity of the development.
How Can the Results of BISON's Sentiment Be Interpreted and Strategies Be Derived?
As shown, the relationship between the sentiment on Twitter and the actual share price development cannot be clearly determined. Nonetheless, relevant research literature allows us to determine correlations that have an above-average probability to occur in special situations. So what specific insight can you gain from BISON's Sentiment for your own investment decisions? Here are a few approaches…
BISON's Sentiment Screenshots
BISON's Sentiment from August 21st, 2020
What's noticeable here is the prominent position of Ripple (XRP) in the upper right corner. Both in terms of buzz and sentiment, you can't get better values. In fact, particularly positive price fluctuations were observed on this day with this cryptocurrency.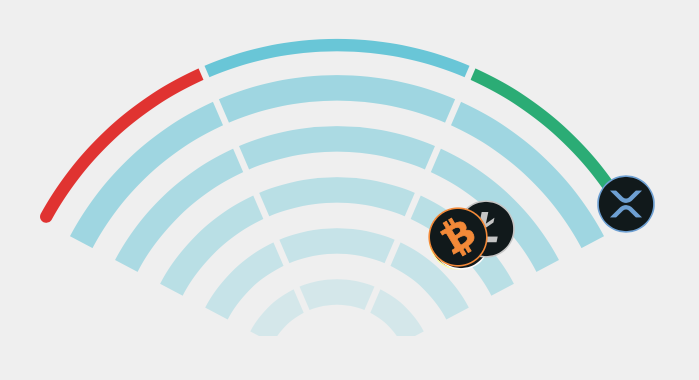 BISON's Sentiment from August 27th, 2020
The good sentiment and buzz values for the cryptocurrency Bitcoin Cash (BCH) are what catches the eye, here. Price movements were, however, not particularly noticeable on this day.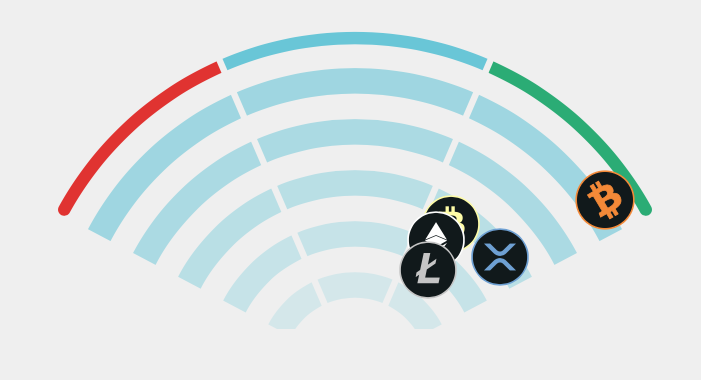 BISON's Sentiment from September 4th, 2020
Here, the sentiment and buzz are characterized by weak omens – in other words, the sentiment is pretty bad. No wonder the market suffered heavy losses.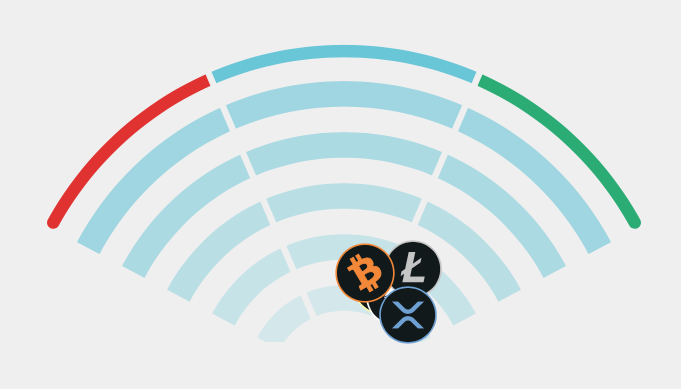 BISON's Sentiment from September 21st, 2020
Overall, everything's normal here. The only things to notice are that Litecoin (LTC) is a bit weaker and Ethereum (ETH) is a bit more positive.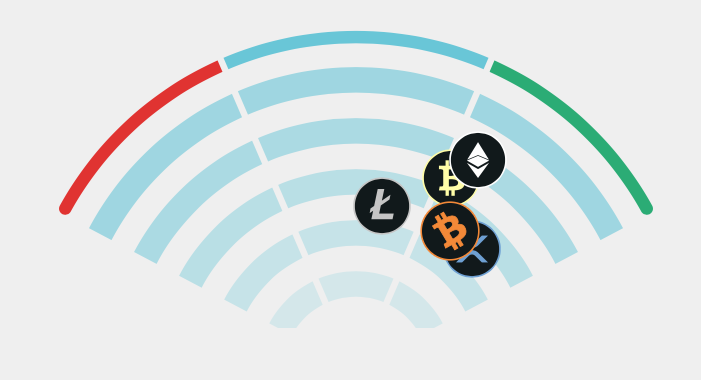 Conclusion: BISON's Sentiment Is like a Crystal Ball through Which the Present Can Be Seen Quite Clearly, but the Future Only Very Blurred
BISON's Sentiment provides information on what currently dominates the market of cryptocurrencies in positive or negative sentiments. It allows you to get an overview of content consisting of thousands of tweets from the last 24 hours. In terms of using posts to gain information on future developments, however, the Sentiment is becoming more difficult to use. The connection between crypto rates and market participants' publicly posted sentiments is too complex. Therefore, the almost proverbial saying "prediction is very difficult, especially if it's about the future" serves true here.
Note: This article is based on the master thesis, "Twitter News Sentiment and Intraday Returns of Cryptocurrencies – An Empirical Analysis", submitted by Andreas Pottmeyer to the Chair of Banking and Financial Services at the University of Hohenheim in 2018. Andreas Pottmeyer is the product manager at BISON.